PENGOLAHAN PASIR BESI UNTUK MENINGKATKAN KADAR TITANIUM (Ti) DENGAN METODE PEMISAHAN MAGNETIK SECARA BASAH
Fathan Bahfie

National Research and Innovation Agency of Indonesia
Abstract
Iron sand is a type of sand that contains magnetite (Fe3O4). Iron sand is often found along the coast and has a shiny and black appearance. The presence of titanium content in ilmenite (FeTiO3) can provide significant added value to iron sand. In this study, the iron sand was sifted through 100 mesh for homogenization and the separation process was carried out by the wet magnetization method 4 times. The concentrate and tailings from the magnetic separation process in wet conditions with variations of 2, 4, 6, and 8 repetitions were then tested for XRF and SEM-EDS to determine the percent Ti and morphology. Optimal results of titanium enhancement were obtained under magnetic separation conditions in 4 repetitions with titanium morphology and dispersion. Separation of titanium by wet magnetic separation method can increase the titanium content from 3.05% by weight to 6.178% by weight and reduce the percentage of iron.
Downloads
Download data is not yet available.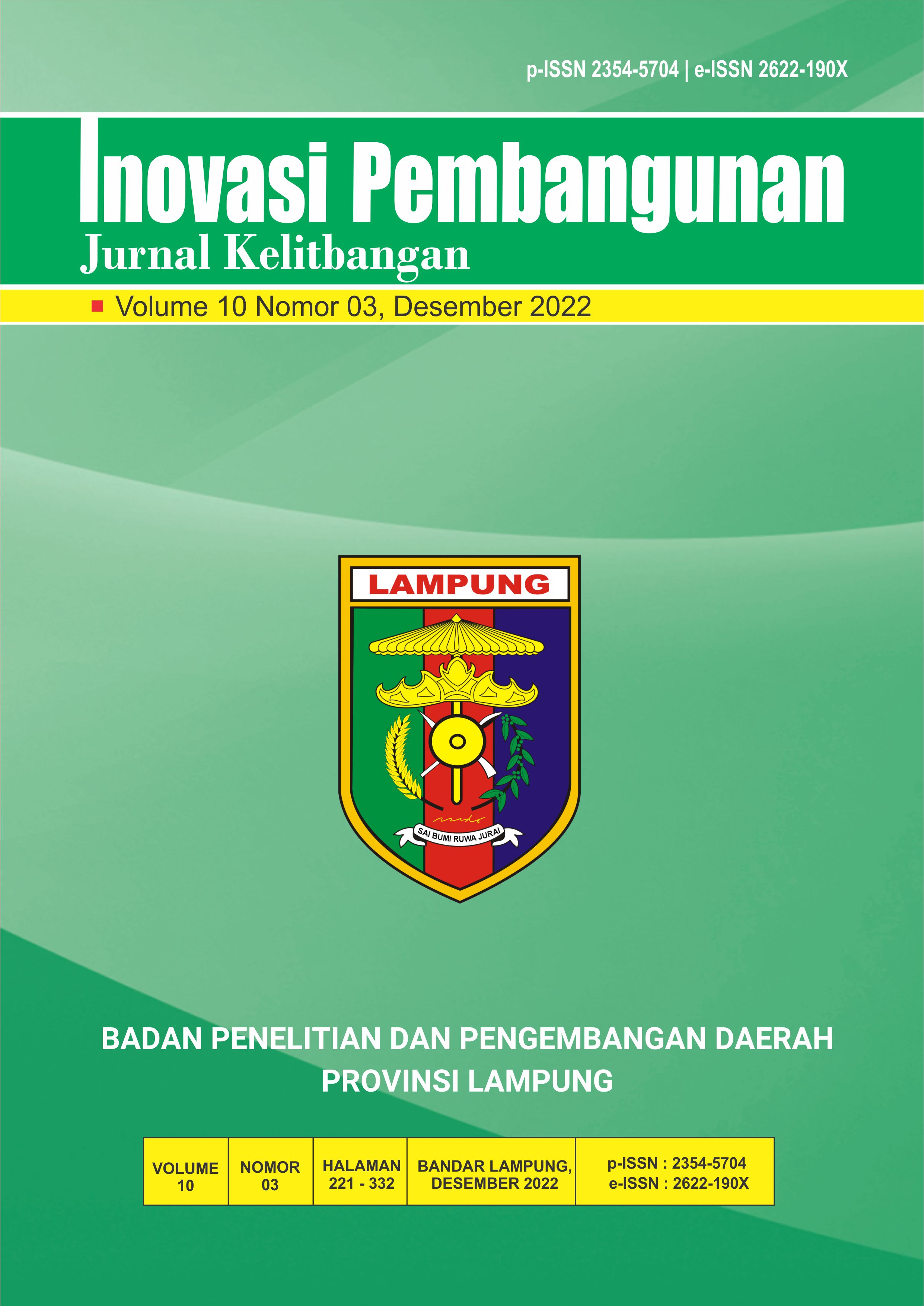 How to Cite
Bahfie, F. (2022). PENGOLAHAN PASIR BESI UNTUK MENINGKATKAN KADAR TITANIUM (Ti) DENGAN METODE PEMISAHAN MAGNETIK SECARA BASAH. Inovasi Pembangunan : Jurnal Kelitbangan, 10(03), 237. https://doi.org/https://doi.org/10.35450/jip.v10i03.323
This work is licensed under a Creative Commons Attribution 4.0 International License.
The Authors submitting a manuscript do so on the understanding that if accepted for publication, copyright of the article shell be assigned to Development Innovation: Jurnal Kelitbangan (JIP) , Balitbangda Provinsi Lampung as publisher of the journal.
Copyright encompasses exclusive rights to reproduce and deliver the article in all form and media, including reprints, photographs, microfilms and any other similar reproductions, as well as translations, the reproduction of any part of this journal, its storeage in databases and its transmission by any form or media. such as electronic, electrostatic and mechanical copies, photocopies, recordings, magnetic media, etc.